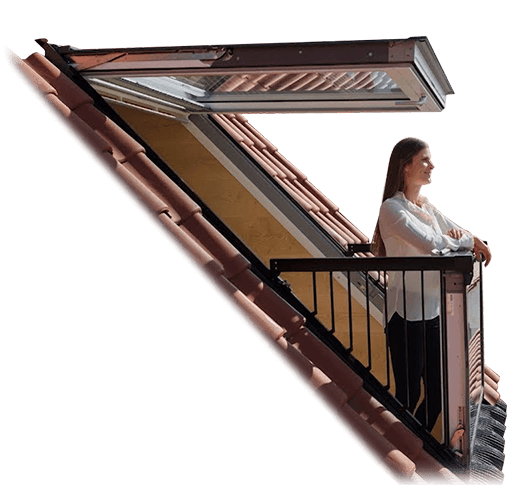 For Egress or Enjoyment
The Velux GDL-CABRIO Balcony Roof Window works great for your loft, or to enhance any conversation.
Quote or Buy Now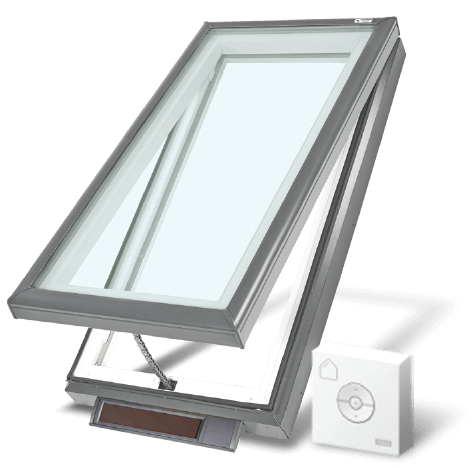 Smart Home Solution for Venting
The Velux VCS/VSS Solar Venting Skylight is available curb, or deck mounted. Both models are solar-powered and equipped with rain sensors & insect screens.
With easy operation from your smart device or a simple button, you get fresh air on your terms.
Quote or Buy Now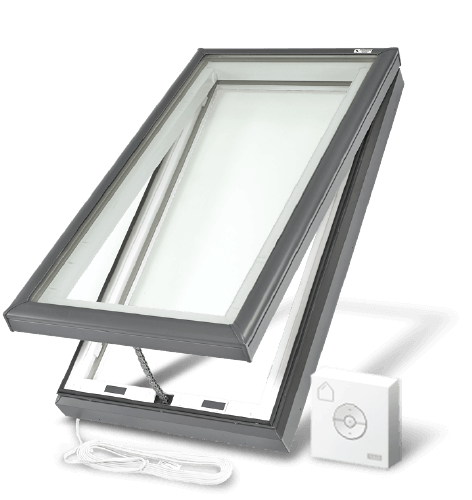 Deluxe Features in a Standard Package
Hard-wired & easy to install, the Velux VSE/VCE Electric Venting Skylght is available curb or deck mounted.
Upgraded laminated glass, rain sensors and insect screens are all standard.
Quote or Buy Now
Strictly Skylights is your preferred authorized distributor of VELUX residential and commercial skylights.
With over 25 years in the construction and skylight industry Strictly Skylights makes working and adding skylights to your client projects easy.
We partner with professionals; architects, home builders, interior designers, general contractors across Canada to bring them easy ordering and support, quick to door delivery service and preferred installers if needed.
Our mission is to make skylights easy for you and a must inclusion in every project.